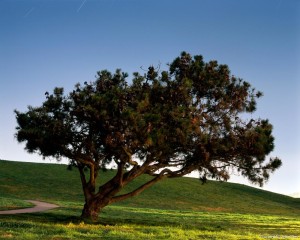 For the seventh time, I'm happy to be participating in Pro Arts' East Bay Open Studios. I'll have some new prints and old favorites. Remaining 8″×10″ prints are only $75, and my popular Night Photos screensaver is $20.
The show takes place over the first two weekends in June and involves over 450 artists throughout the East Bay, mostly in Oakland and Berkeley. You can see an online preview of the work being exhibited on the Pro Arts Gallery website or in-person previews in Oakland, Berkeley, or Richmond.
Some very local artists and I have collaborated to form the North Berkeley Artists Walking Tour, a self-directed tour of studios in the northwest section of town. I'll have maps of the tour and postcards from other artists on the walk.
While you're here, pick up a free copy of the Directory of East Bay Arts, the color catalog with maps to the studios, an arts calendar, and other things East Bay art lovers need to know.
So please stop by my studio between 11 a.m. and 6 p.m., say hello, check out my work, and tell me what you think. If it moves you, please take some home so you can be inspired every day.