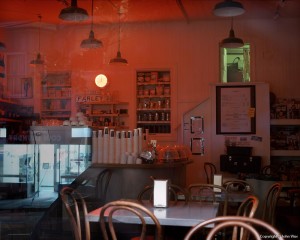 Come see a print of my new Potrero Hill image Farley's After Close, plus lots more night photography of the Potrero Hill neighborhood by 15 other artists, in a show titled "A Night on the Hill."
The show is at Farley's Cafe at 1315 18th St. in the Potrero Hill neighborhood, and runs only through the end of the month. So hurry!
It's a good opportunity to enjoy a cup of coffee and a pastry in a rooted neighborhood cafe and also acquire a unique perspective on this established yet up-and-coming neighborhood.