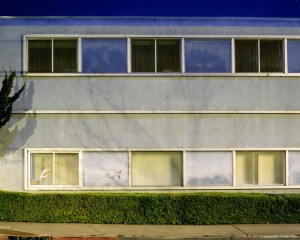 Windowed Wall, one of my newest night photographs, was juried into this year's "Glimpses in Time" exhibit at the Joyce Gordon Gallery. The exhibit opens Friday and runs through July 30. As always, it features dozens of photographs from artists across the US and around the world, so there will be plenty of fantastic photography to see (and, ahem, collect).
I hope to see you at the free reception, which will be this Friday, July 2, 6–9 p.m. Refreshments will be served. The show runs through July.
My work has been juried into all four annual "Glimpses in Time" exhibits. The juror this time around was Linda Connor, professor of photography at the San Francisco Art Institute, where she's taught since 1969.
"Glimpses in Time" is always a tribute to a late photographer, and this year we're honoring Imogen Cunningham. She was a peer of Alfred Stieglitz, Edward Weston, Dorothea Lange, and others, and her influence on the art form is still felt today.
The Joyce Gordon Gallery is at 406 14th St. (at Broadway) in Downtown Oakland, steps from the 12th St. BART station. You can catch the exhibit Thursdays and Fridays, 9 a.m.–6 p.m. and Saturdays and Sundays, 1–4 p.m.